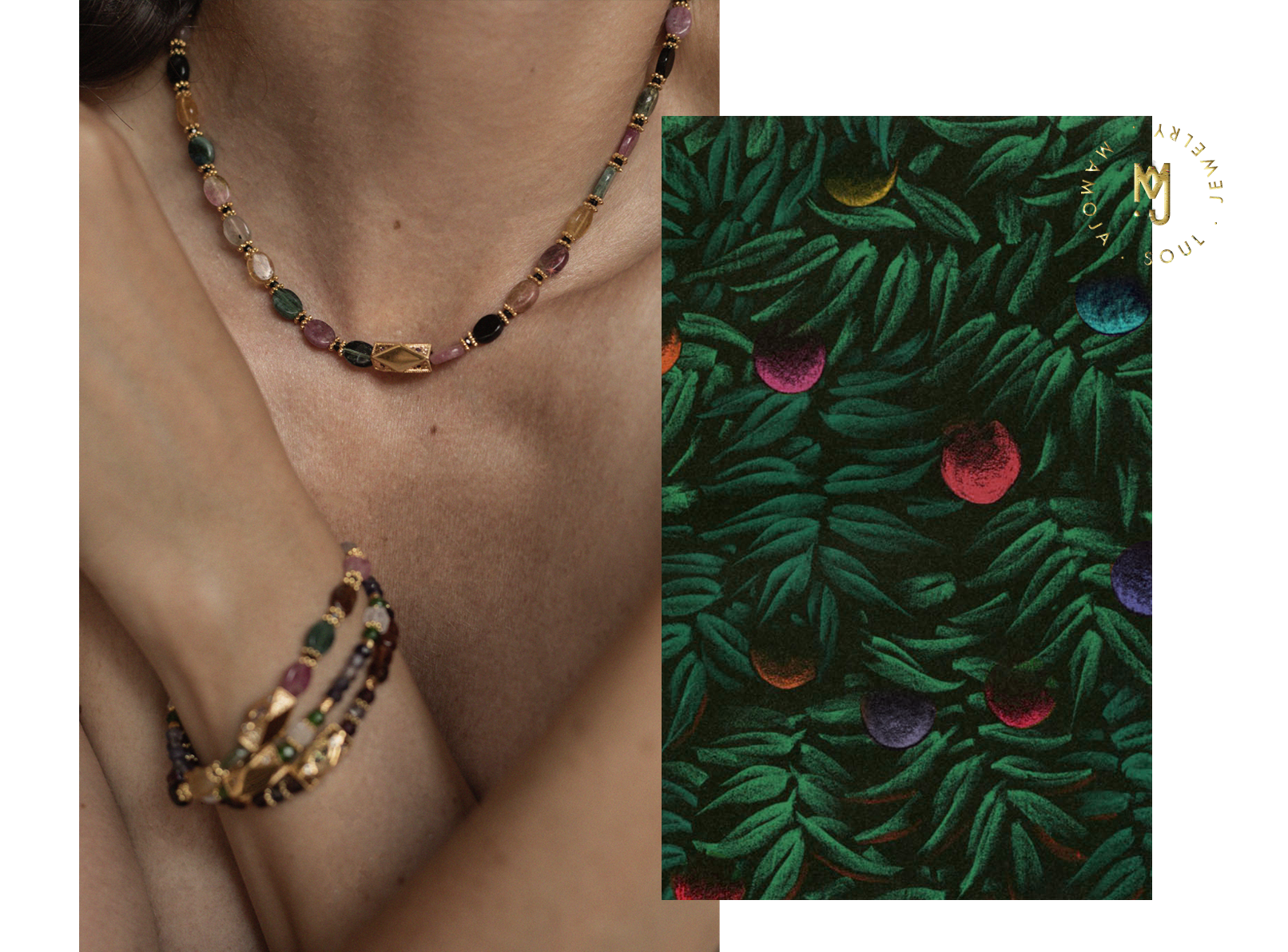 Gift Shop
Une sélection de bijoux précieux pour illuminer vos nuits d'hiver
Je découvre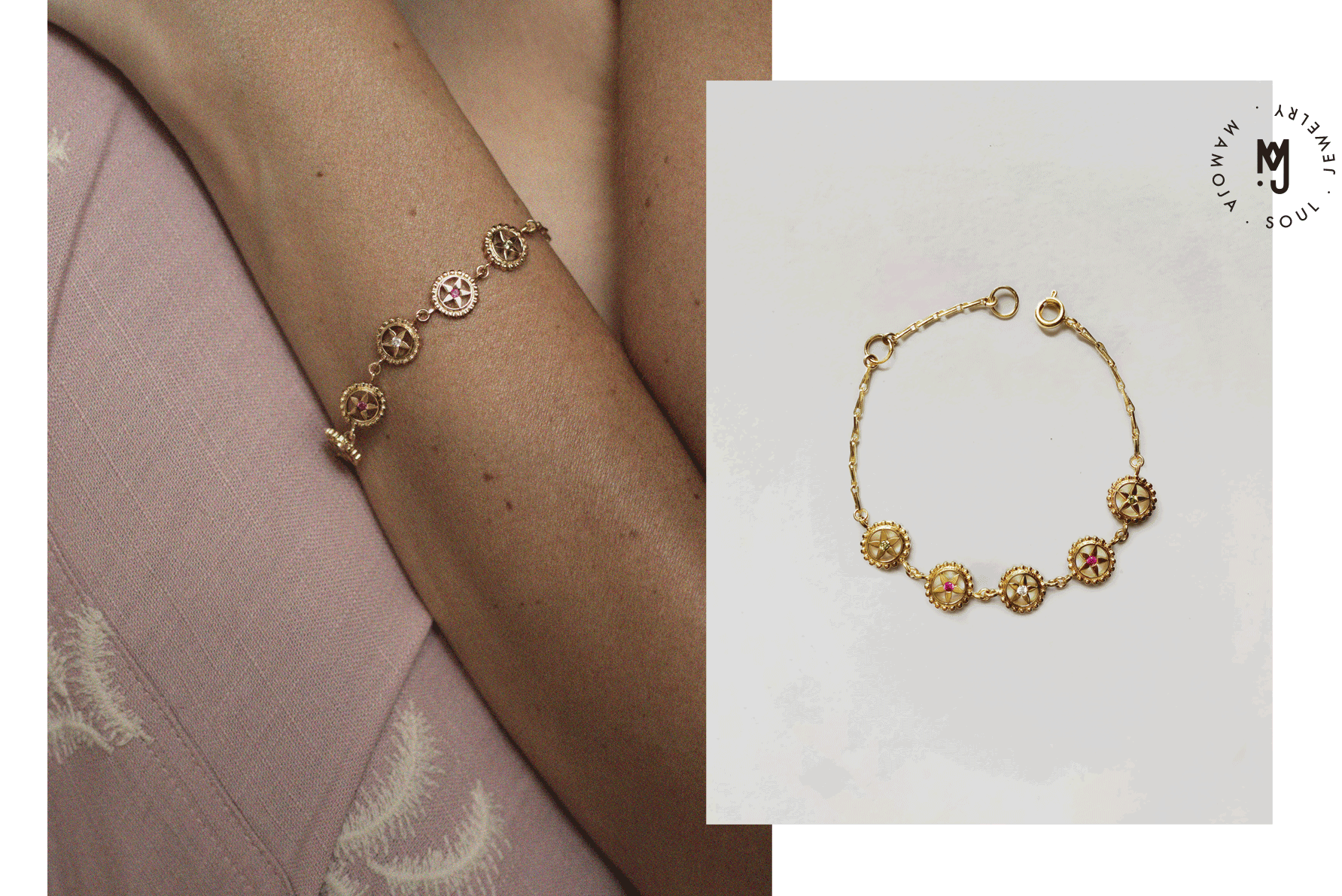 Bracelet Canang
Faites scintiller vos poignets pour les fêtes
SHOP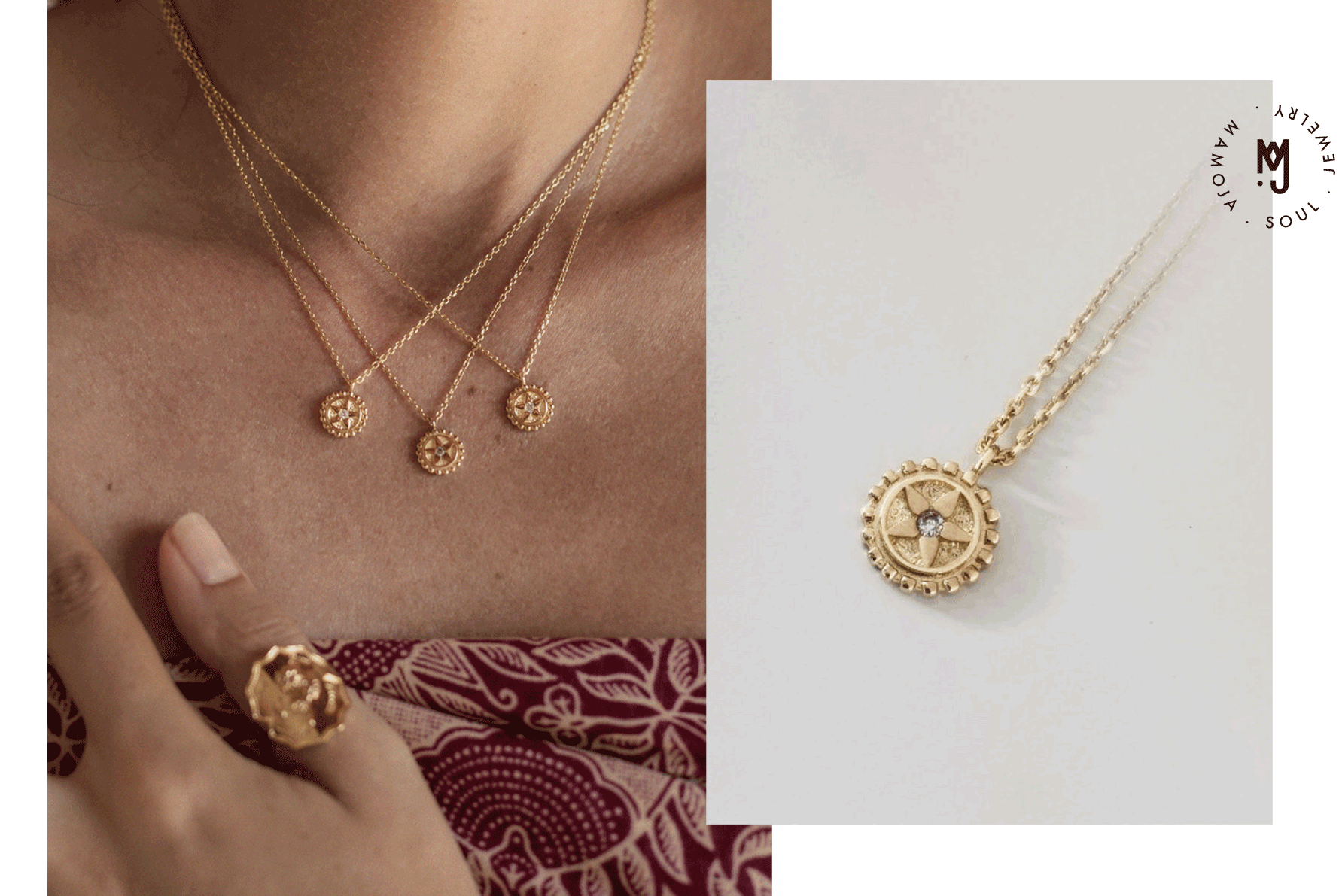 Collier Canang
Cadeau Solidaire pour les Fêtes
Shop
BALI MON AMOUR.
Des bijoux inspirés de l'île des dieux.
À Bali, les bijoux sont sacrés. Ils sont un moyen d'honorer les dieux et font office de parure pour notre corps, le temple de l'esprit. Une collection qui reflète l'équilibre entre l'âme et le corps.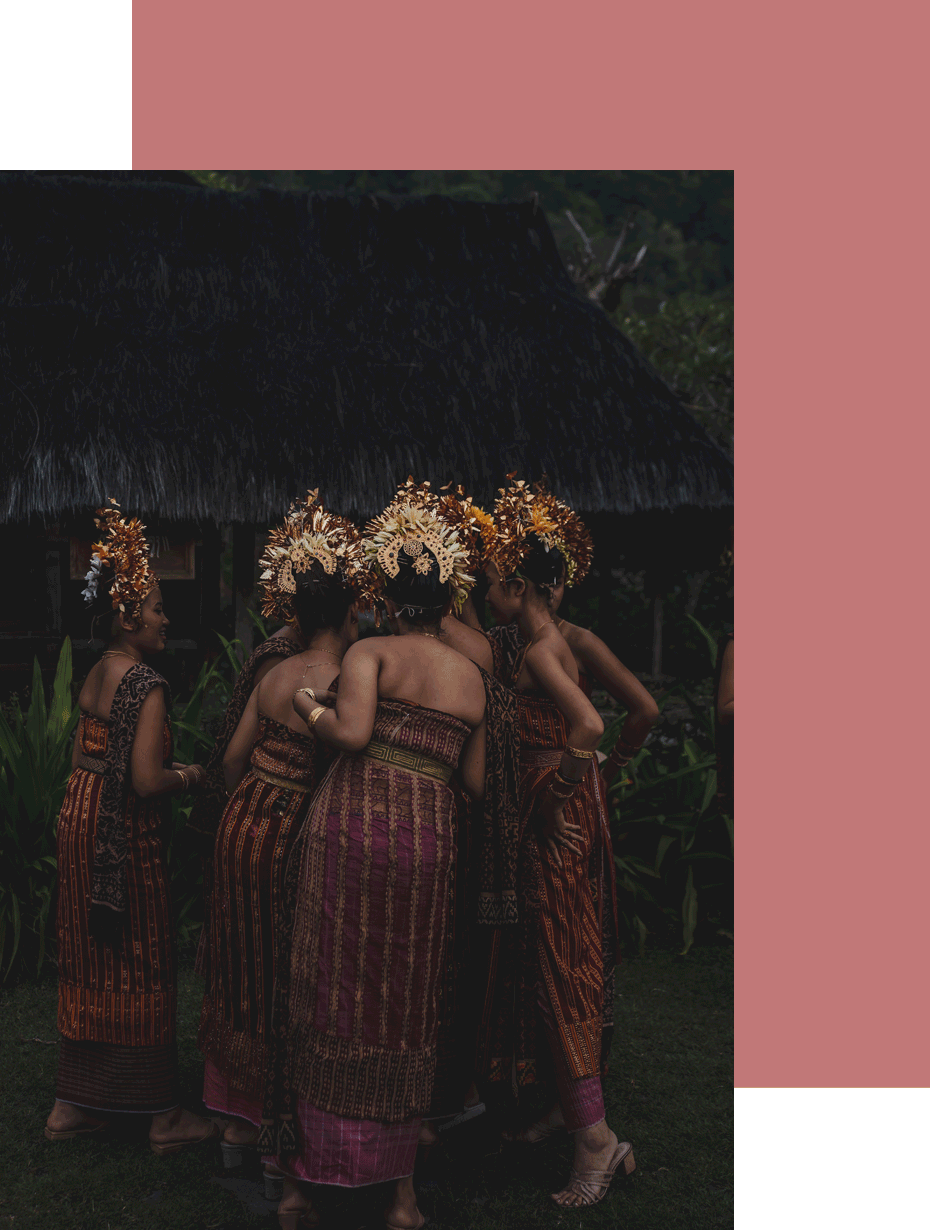 HERITAGE JEWELRY
A journey between France and Bali.
Behind each MAMOJA design lies the intention to preserve forgotten stories of traditional French and Balinese jewelry, to tell their customs, rituals and ceremonies, while blending tradition and modernity.
Collection - Bali mon Amour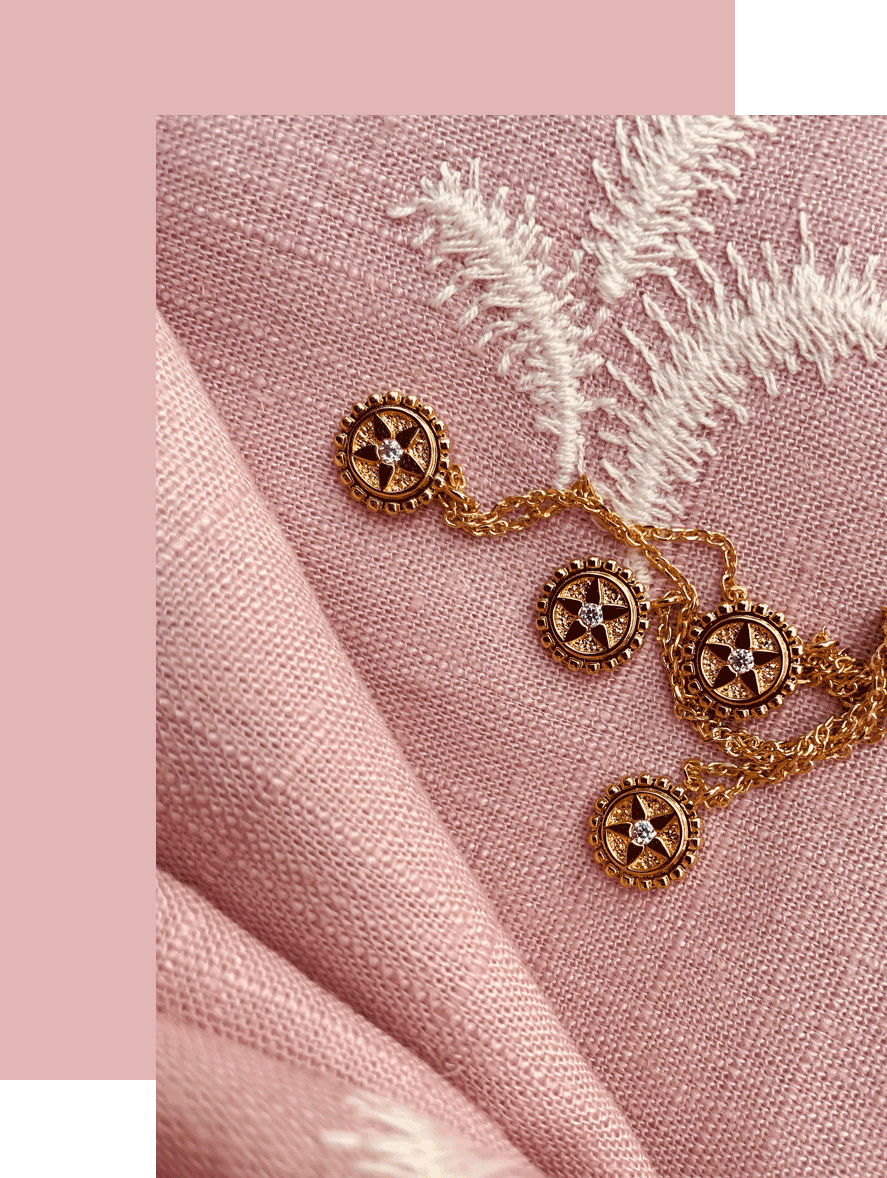 BIJOU SOLIDAIRE
Le Collier CANANG a été imaginé comme un bijou solidaire. 
❁ Un bijou unique, inspiré du "Canang Sari", offrandes de fleurs quotidiennes à Bali, en guise de remerciement, pour la paix donnée au monde. Une façon d'introduire le rituel, l'intention et la cérémonie dans notre vie quotidienne. 
❁ Ce bijou est né de la volonté de soutenir des actions concrètes en faveur des femmes, des enfants et de la culture. Un bijou solidaire dont 13 % des ventes sont reversés à l'association ANAK - Aide aux enfants d'Indonésie, pour soutenir leurs actions auprès des enfants et jeunes défavorisés de Bali.
Plus qu'un bijou, une offrande pour soi, pour eux, pour faire vibrer des messages d'espoirs .
Je participe
SOUL JEWELRY. ENGRAVED WITH MANTRA.
By wearing a Mamoja jewel, you choose to embody an energy, a vibration, a power. Find your own.
Find yours.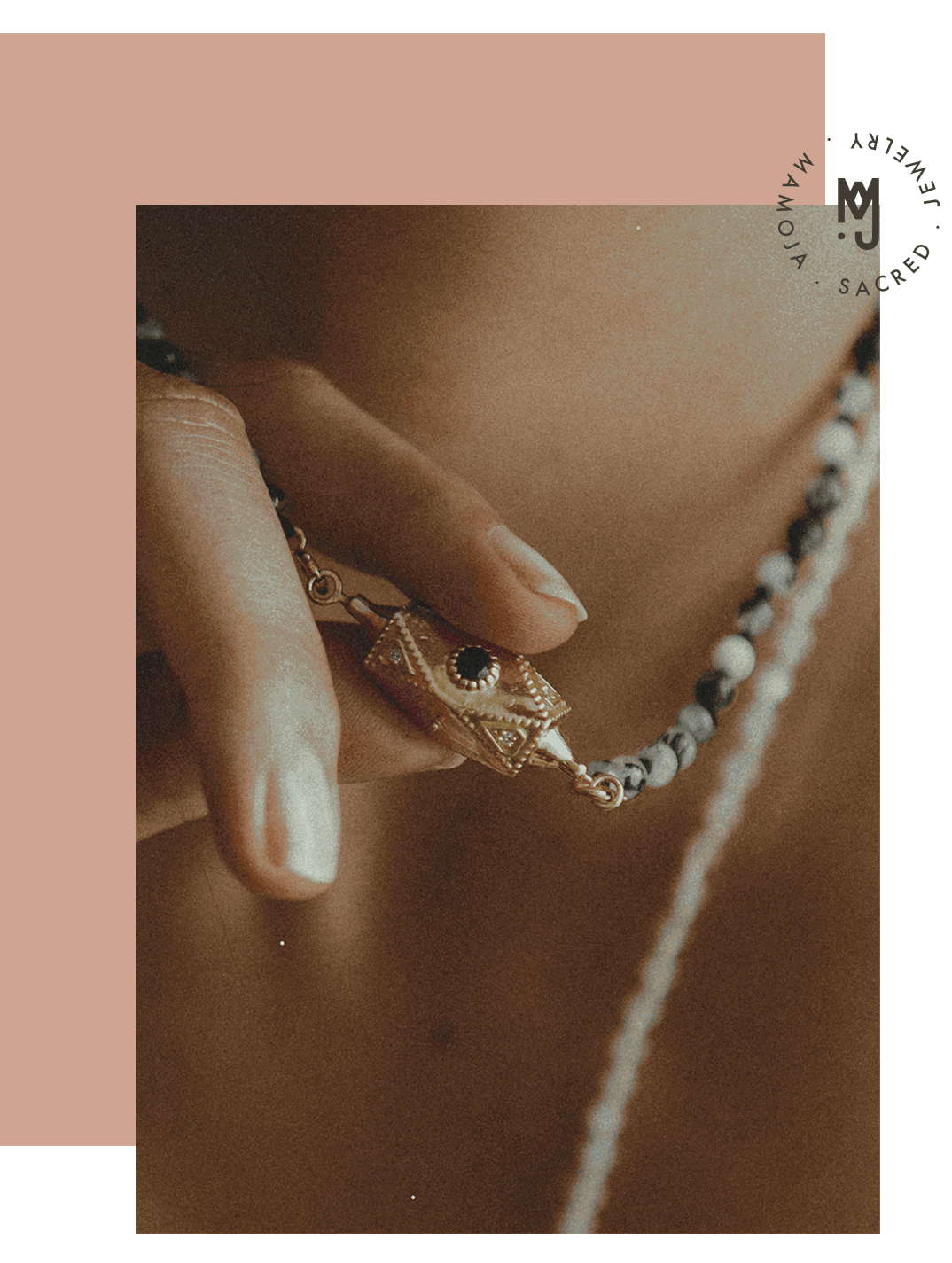 THE POWER OF WORDS
Jewelry imagined by its creator Marion Roux, like an offering made to one's soul, using the power of words to embody energy, intention, and power.
Each Mamoja jewelry has been designed and engraved with mantra to reconnect you to your soul and reveal your feminine power.
♡ Shop
ODE TO NATURE.
Mamoja jewelry is inspired by the organic shapes that nature provides us.
Seeds to symbolize the Holy seed collection, offerings of flowers to embody the Canang collection, objects of worship woven from banana leaves to interpret the Yuj collection...
Jewelry entirely based on organic shapes.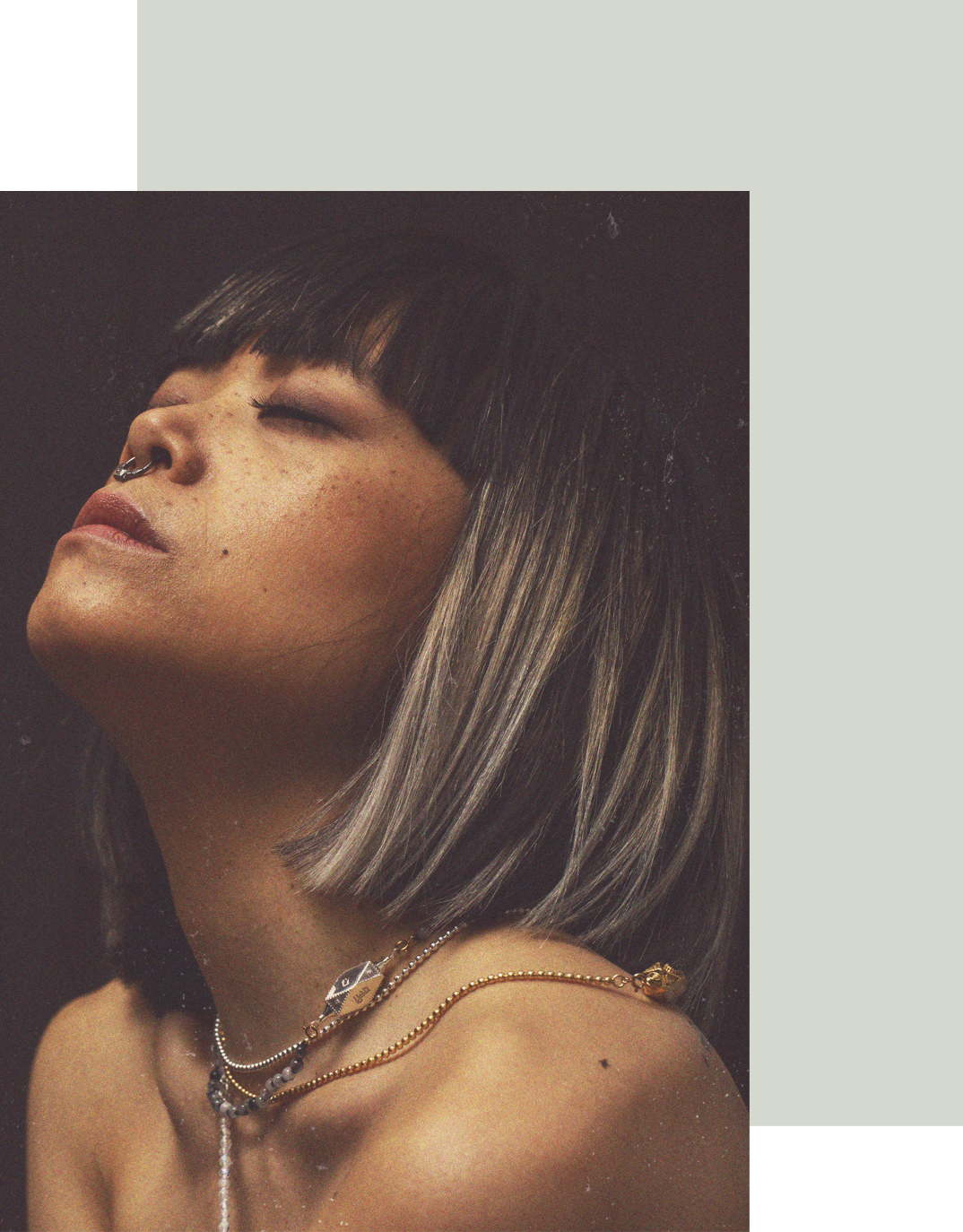 THE VIBRATION OF MANTRAS
Dive into the magical power of words. Each jewel has its own mantra, its own vibration, energy, power, and personality.
A mantra is a sacred sound with a particular energy. It has the ability to act on the body and soul. It accompanies us in our daily life, purifies the mind, and opens the heart. All that is necessary is to repeat orally or internally, listen, and vibrate to feel the energy of the mantra.
MAMOJA jewels are engraved with "Bija Mantras". It is said that "Bija Mantras" are connected to the Hindu pantheon divinities. Each divinity has its own sound, its own "Bija mantra". Singing a "Bija mantra" is a way to honor and connect to the many powers of the divine feminine.
The story of these female divinities illustrates that we all have a bit of Lakshmi, Kali, Saraswati, or Durga in us.
Let the mantras flow!
I discover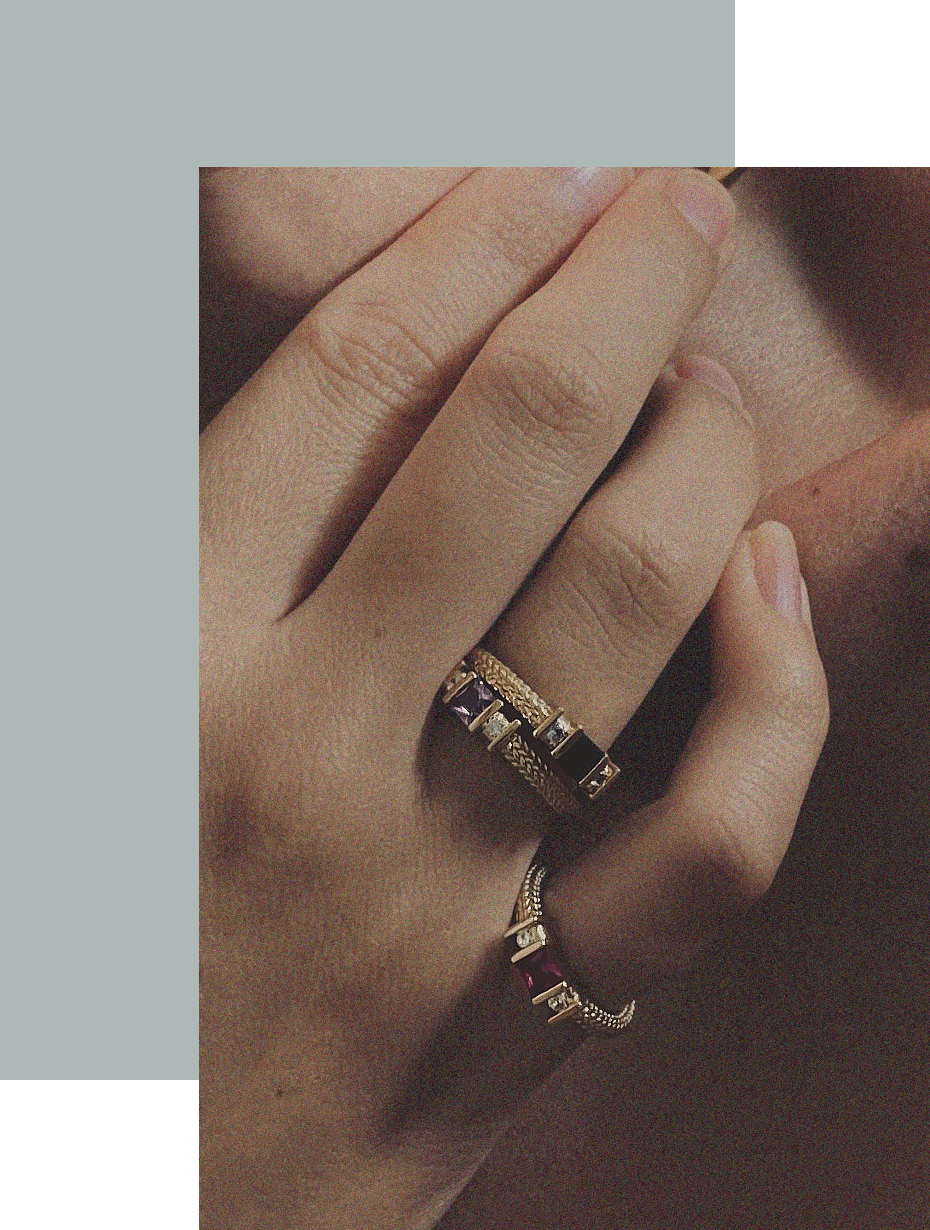 TELLING STORIES
Every creation is based on forgotten stories that I want to tell you.
Every piece tells a story allowing wearers to forge their own. I draw inspiration from books while looking to the future, aiming to design a new kind of heirloom jewelry, telling forgotten stories.
Jewelry for every day and every occasion, for the simple beauty of our lives and the big moments that define them. They are designed to be an extension of yourself and your story.
Pieces to wear, to share, to give, to cherish and to pass on.
MY INSPIRATION
FREE DELIVERY
With 300€ of purchases in Metropolitan France
SECURE PAYMENT
Visa, Mastercard, Amex, Call Pay, Maestro, Klarna
THE ART OF OFFERING
Your jewelry wrapped in a recycled fabric, a nod to Furoshiki